Just wanted to share with you a darling little vintage cabinet that was
originally used to hold vinal records once upon a time. . .
When it came to us, it was in pretty good shape for how
old it was. . .and just needed a little tender loving care ;)
The green was chosen to match the bedding in our clients
little boys' room, which we toned down a bit by distressing
and adding a dark walnut oil glaze. . .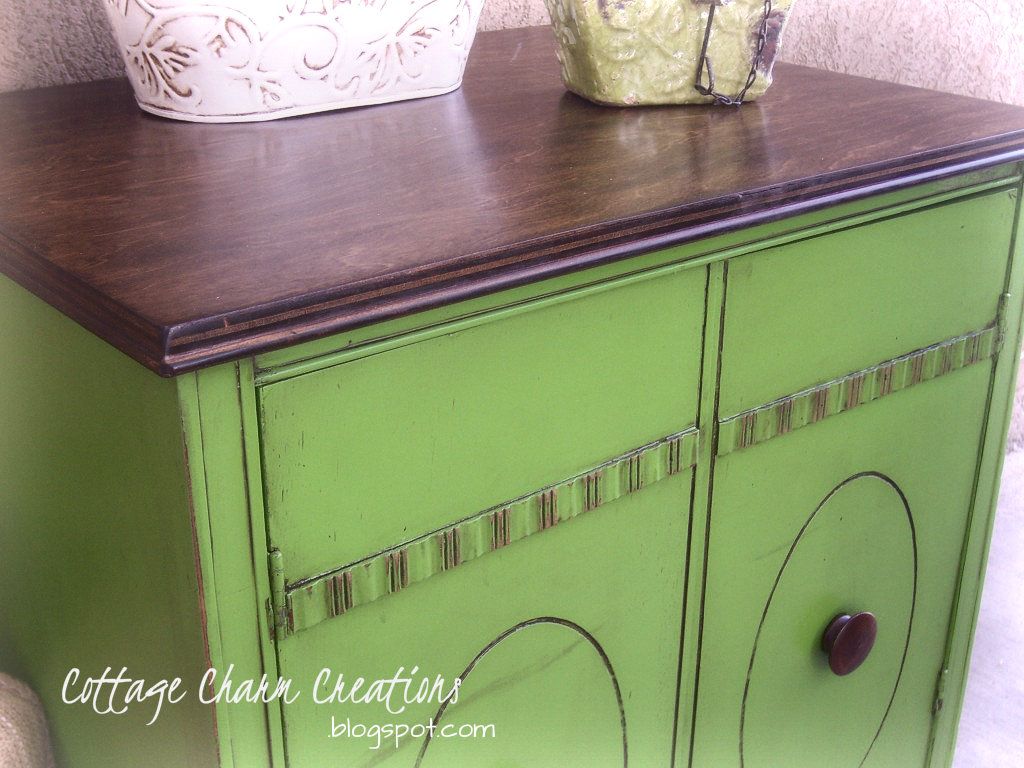 By refinishing the top and knobs in a dark walnut stain,
it provided the perfect contrast.
Look at that beautiful wood grain

!

I always love the suprise I get when
staining unfamiliar wood and wiping it away to reveal its true design. . .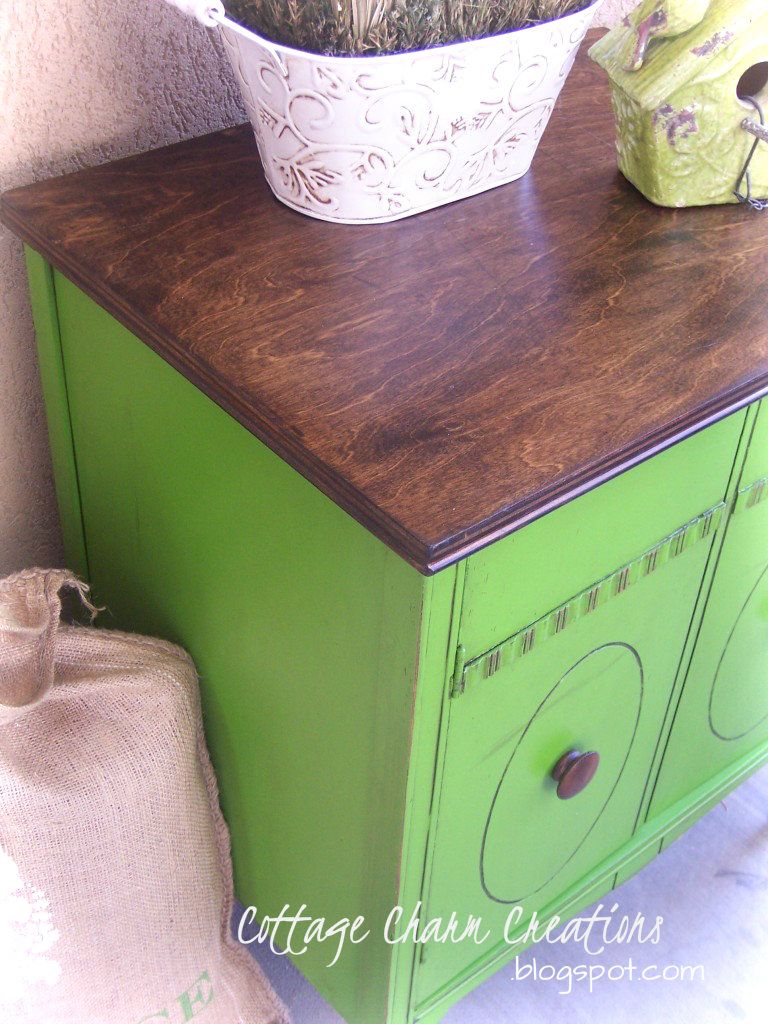 Lucky little guy who gets this fun heirloom piece in his bedroom :)
If you'd like to learn how to do a two-tone finish, you can view the
tutorial here.
If you'd like to learn more about oil glazing, see

here.