I had a little problem. . .
The dining set that I absolutely ADORE was just too small for my growing family.
We have five kids, a soon to be daughter-in-law, and two very special girlfriends that
frequently join us for dinner.
Eating a meal at our house meant that four of us
could sit around the table, and the rest were scattered around the bar and family room. . .
Since we all know that the kitchen is considered the heart of the home, then the dining
room table should be able to reflect that as well. . .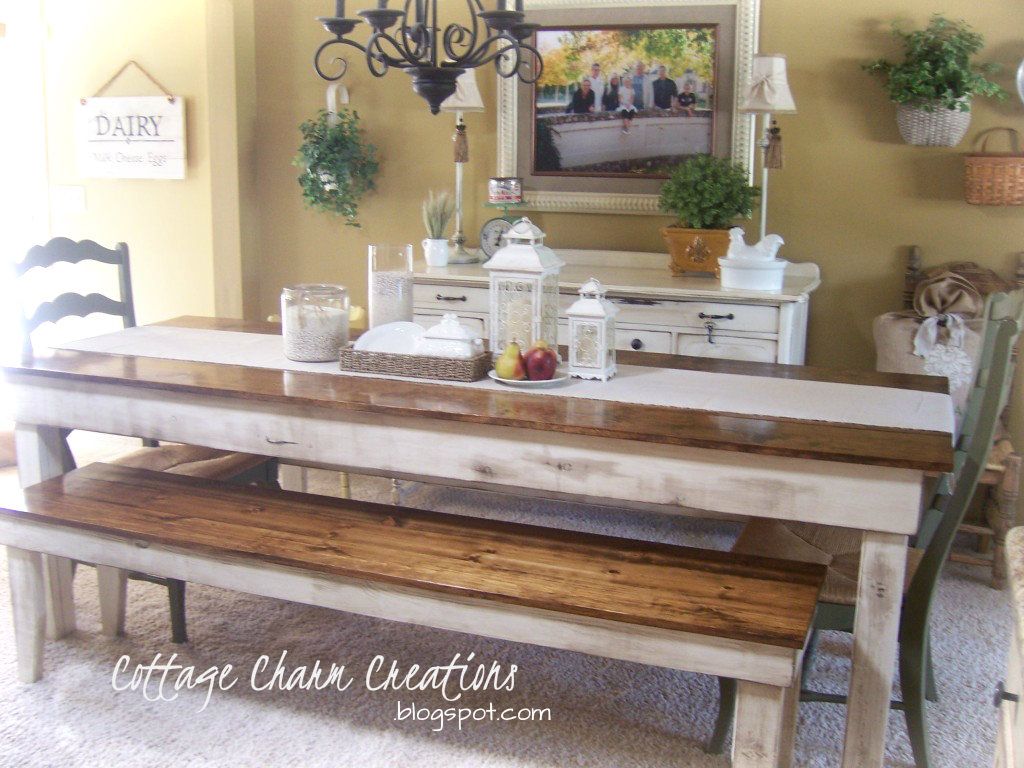 After sketching out a design I had seen in a book, we got to work. . .
It needed to be big enough to fit us ALL. . .that was my stipulation :)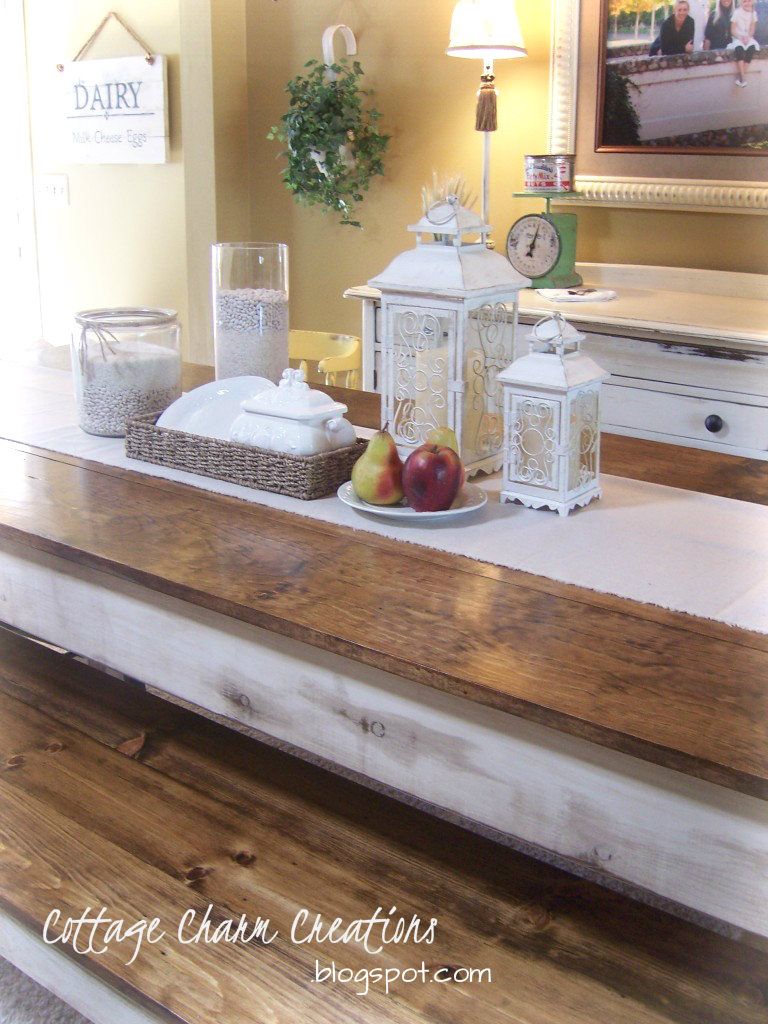 I wanted the body to appear as if it was a heirloom piece. . .
One that had been handed down for generations,
with a sense of natural comfort, practicality, and charm.
The final result exceeded my expectations, and I am tickled pink!!
My hubby is a good man.
. . .Time for a nice family meal and a late night game of cards :)